This pre war building—101 Jalan Sultan—is the former location of Al-Ahmadiah Press
Credits
In collaboration with: In the Wild
Damien Chong
Jezlyn Tan
Gerald Leow
Kris Nguyen
Naaz Sedilix
Interactive & development: Good Work
Supported by



Venue support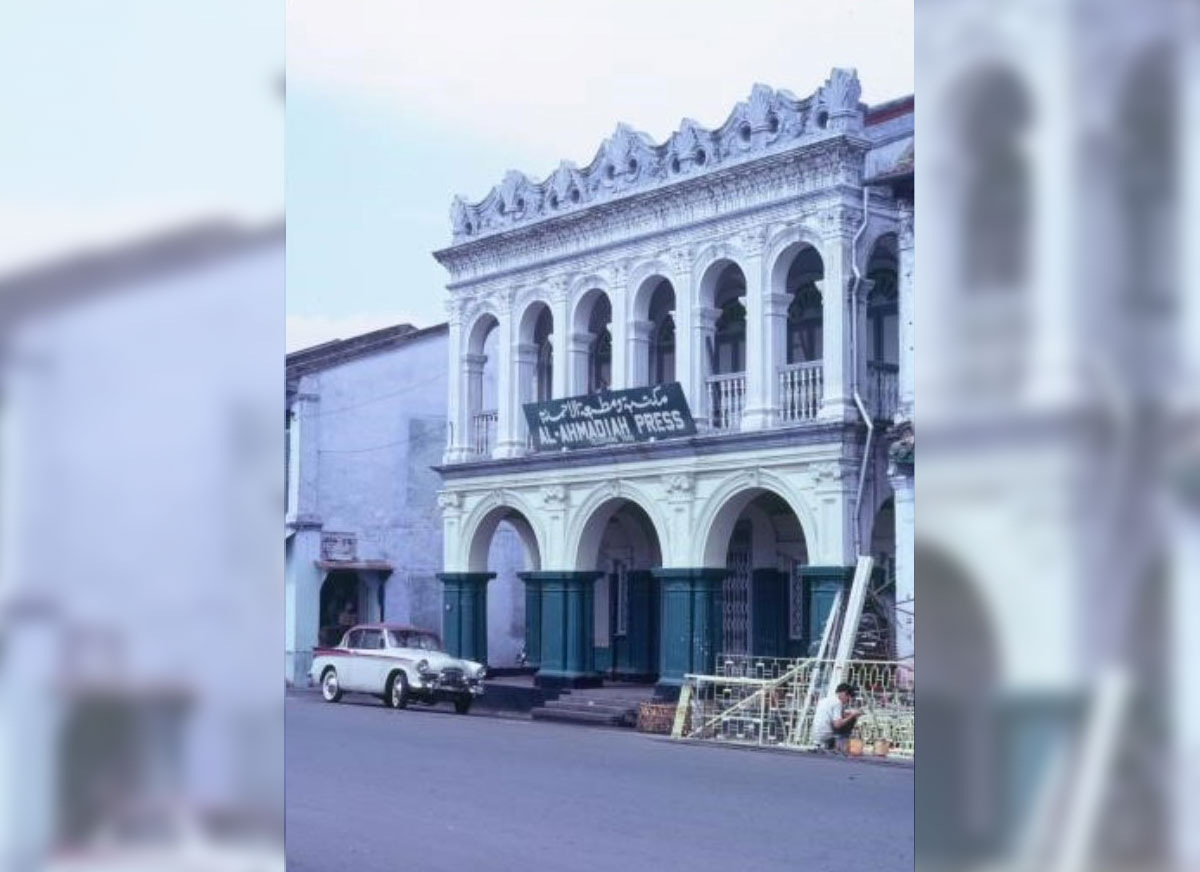 All Rights Reserved. Lee Kip Lin and National Library Board Singapore 2009.

Al-Ahmadiah Press was first set up in 1911 by Bugis-Malay aristocrats from the Riau region. It traces its literary legacy to the strong intellectual tradition of the Riau aristocracy's Rushdiah Book Club. Together with another publishing press HARMY, they published books on religion, linguistics, non fiction as well as fictional prose. In particular, they also published "Fashion", the first Malay fashion magazine in Singapore catering for a growing modern female readership.
Today, the iconic building of Al-Ahmadiah press in Singapore houses The Sultan Hotel at 101 Jalan Sultan. Here we are imagining what the printing press could have looked like, at a time when life was analog.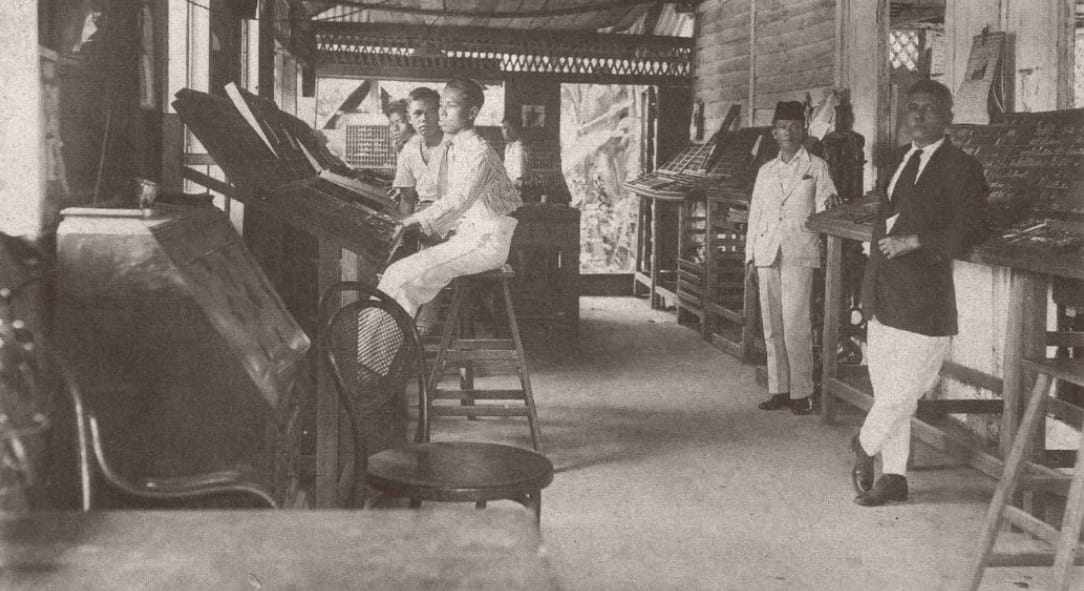 Jelutong Press in Penang was another one of the offshoots from the Rushdiah Book Club. On the far right is the prominent intellectual and writer Sayyid Syeikh al-Hadi.
Founded in 1881, Chandler & Price was a leading manufacturer of printing presses. The company's popularity in the early 1900s coincided with the growth of the publishing industry in Singapore.
For Malay language Jawi script printers, these new platen presses meant that they could generate more copies with less labour and in less time. Since Malay language was written in Jawi during this era, the introduction of such technology was welcome news as Jawi would otherwise have to be painstakingly handwritten.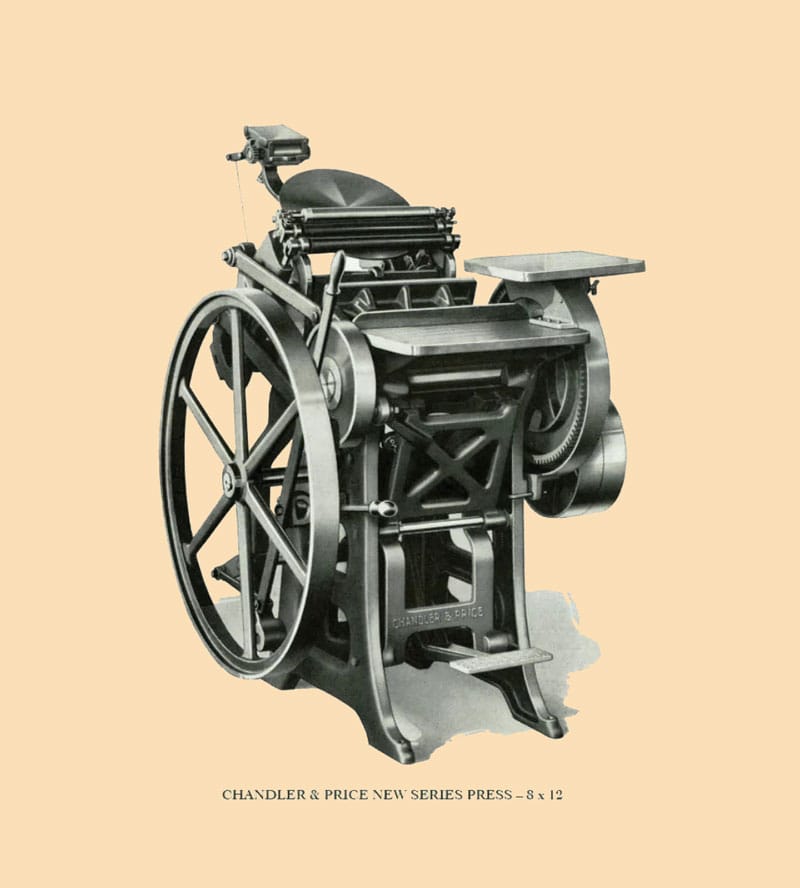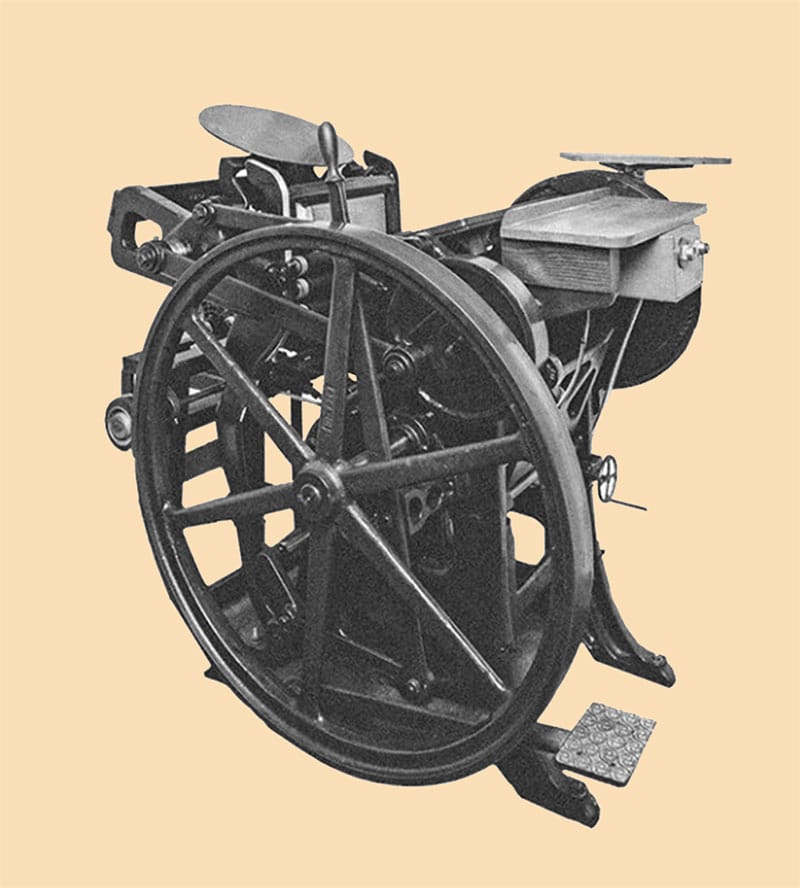 After World War II, women's roles in society changed drastically. In 1948, women were given the right to vote and, in 1961, the Women's Charter was passed to improve and protect the rights of females in Singapore. As more women found employment in the workforce and their spending power increased, fashion choices broadened to include work attire, which in turn encouraged foreign brands to enter the local retail market. Women's fashion magazines started appearing in Singapore to cater to the increasing appetite for fashion news and trends.
Shown on the board are some examples of the designs of the magazines created by Al-Ahamadiah press and its sister company Harmy Press.
Design your own cover
Tap on the different parts of the cover to design your own!